[(Adults) **Medium to Large Face Fit ** - US Delivery Only] Abom ONE Clear Snow Goggles: Powered by patented KLAIR auto defogging technology, you'll no longer have to worry about your lenses fogging up as you carve-up the slopes, providing you with the peace of mind to focus on the fun! Easy 1 button operation to defog your goggles!

Product Summary
Recommended for cloudy or overcast conditions | Visible Light Transmission (VLT) = 77%
Adults Sized - Suitable for Medium to Large Faces
Out-performs any anti-fog coating
Optional Prescription Ski Goggles Inserts to turn your Abom One goggles into prescription ones

(Prescription Insert and Goggles will be shipped SEPARATELY)

Easy one-button operation (Active Mode & Boost Mode)
Active Mode: Auto environment sensing technology automatically adjusts heater in accordance with the goggles surroundings to help keep fog out (up to 6 hours battery life per charge)
Boost Mode: Clears fog on-demand as and when you need to (up to 7 days battery life per charge).
Quick 3 hr recharge
Weather-proof electronics
High impact Polycarbonate lenses by Carl Zeiss
Expanded view through zero-distortion toric lenses
Anti-scratch coating on both outer and inner lenses
Interchangeable with a wide range of lenses (sold separately) to suit different conditions
Lens Color Guide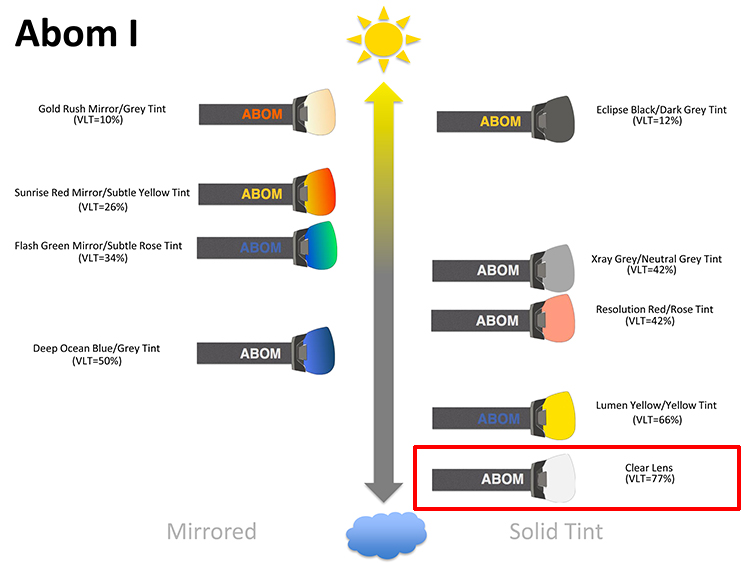 PACKAGE INCLUDES:
1x Pair of Abom One Snow Goggles with advanced KLAIR auto-defogging technology
1x Micro-fibre pouch
1x USB wall charger (US adaptor)
1x Micro USB cord
DELIVERY LEADTIME ESTIMATES:
Shipping of Abom One goggles outside of the US not currently available

Dispatch Time (Non prescription lenses): Usually 1-3 WORK DAYS
Dispatch Time (Prescription lenses): Usually 5-10 WORK DAYS
Delivery Time: Standard Registered Shipping: Usually 7-18 WORK DAYS After Dispatch
Delivery Time: Express Shipping: Approx 2-7 WORK DAYS After Dispatch
TOTAL TIME = Dispatch Time + Delivery Time
(Additional 1-3 days for anti-reflective, tinted and mirror coated lenses)
Disclaimer: When worn properly, protective eyewear is designed to reduce the possibility of serious eye injury to a player's eyes when struck in that region by a ball in the normal course of play. Even when properly wearing protective eyewear, a player may still sustain injury, including severe eye injury, as ball sports, racquet sports and other sports are intrinsically hazardous. Participation in such sports implies acceptance of some risk of injury. THE DESIGNER, DISPENSER, MANUFACTURER AND RETAILER DO NOT CLAIM THAT ANY EYEWEAR IS UNBREAKABLE OR ELIMINATES THE POSSIBILITY OF EYE OR FACIAL INJURY.